Pork rolls a la creme with mushrooms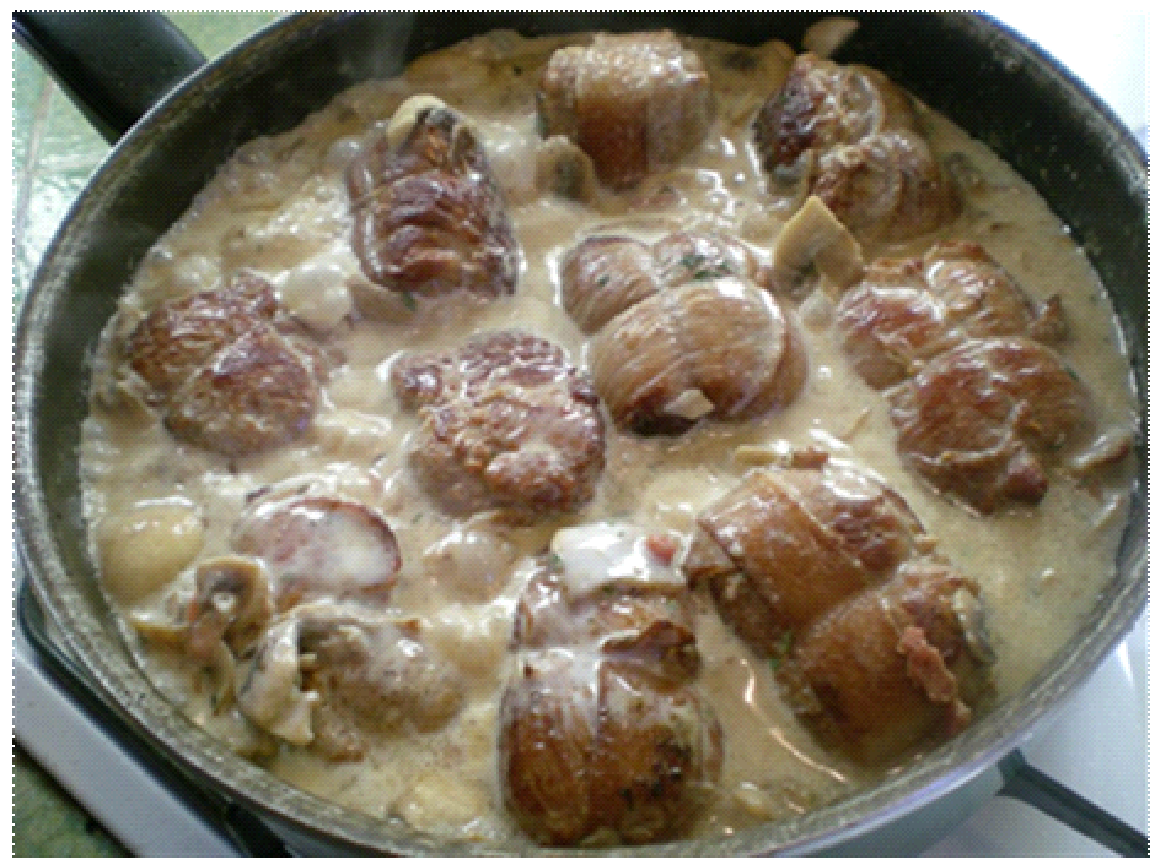 Ingredients:
5 pork rolls from "Epirus pork - Vergos", 250 g mushrooms, 50 g bacon, 200 ml whipping cream, olive oil, parsley, salt, peper

Directions:
Place the pork rolls in hot oil (they already have salt and spices, so you don't have to add anything else) and fry them carefully on all sides so that they don't burn. We want them to have a nice cooked color.
Add the chopped bacon and fry for a bit on medium heat.
Remove half the oil - fat from the pan and add the mushrooms along with half a glass of water. Let them simmer for about  30 minutes.
If the liquid evaporates too much, add half a glass of water.
When the mushrooms are fully cooked, add the whipping cream, the chopped parsley (salt and peper are optional) and let them for a few minutes on a low heat until the liquids are reduced and the cream thickens.
Suggestion:
Best served with pasta.
Bon appetite!!