Pork rolls with mustard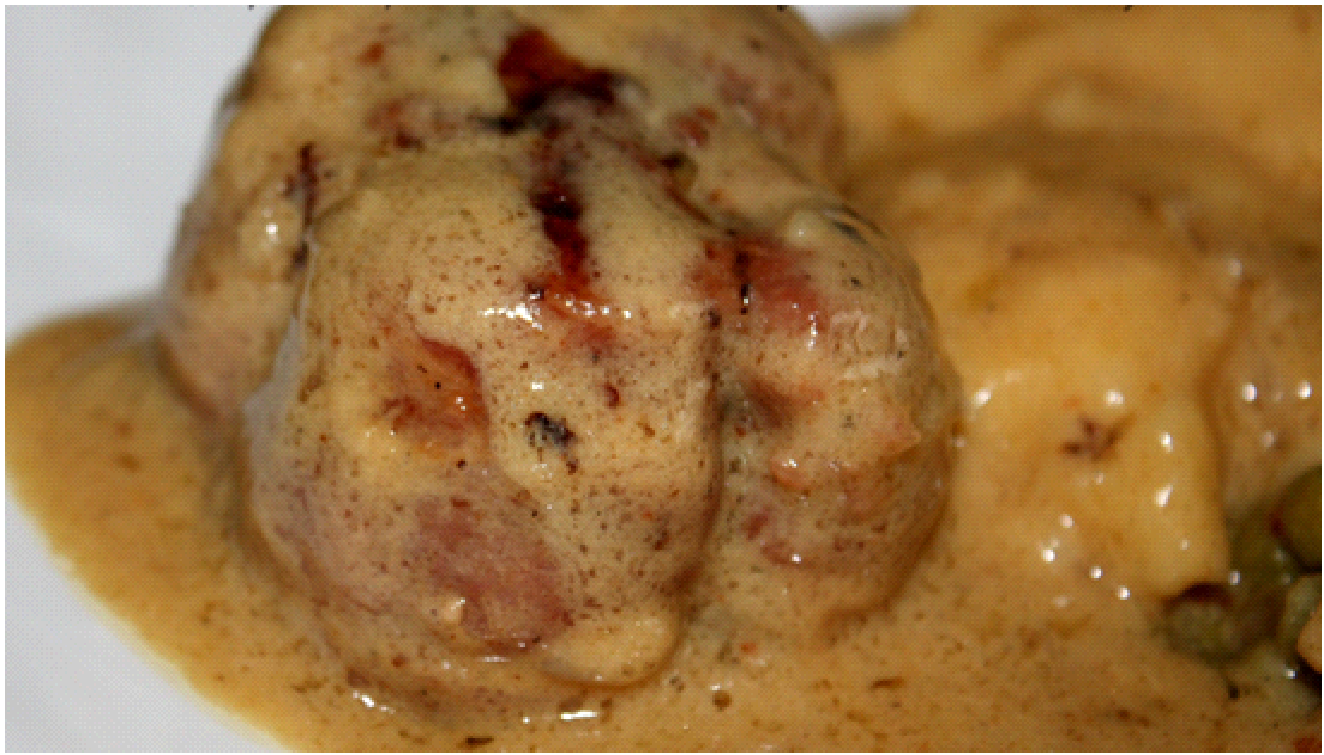 Ingredients:
4 pork rolls from "Epirus pork - Vergos", 1 onion, 50 g butter, olive oil, 50 ml dry white wine, 2 tablespoons of mustard, 50 ml whipping cream, 1 glass of water
Directions:
In a saucepan place the butter, the oil and the pork rolls (they already have salt and spices, so you don't have to add anything else). Fry on medium heat all around until they get a nice color.
Add the chopped onion, stir constantly and after 2 minutes deglaze with the white wine.
Let them boil and add the water. Close the pot and cook for 30 - 45 minutes on low heat.
In a bowl, mix the cream and mustard and pour them into the pot.
Let them cook on low heat until the sauce thickens.
Suggestion:
Best served with pasta or rice.
Bon appetite!!