Pork rolls with white wine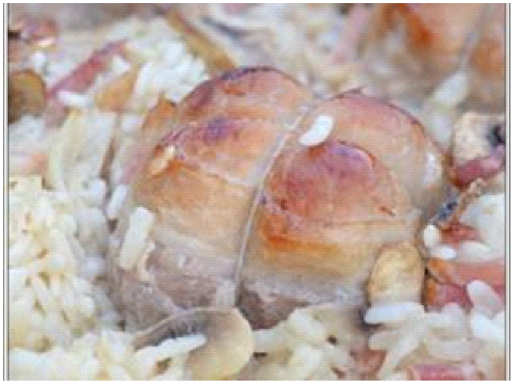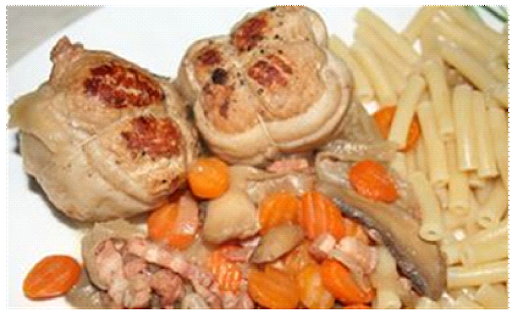 Ingredients:
4 pork rolls from "Epirus pork - Vergos", 100 ml white wine, 100 g smoked bacon, 1 onion, 2 carrots, 3-4 big mushrooms, salt, peper, 1 bay leaf
Directions:
Place the pork rolls in a pan with oil (they already have salt and spices, so you don't have to add anything else) and fry until they get nicely colored on all sides.
Deglaze with half the wine and add a glass of water. Let them simmer.
Meanwhile, in another pan with a little oil add the following ingredients in the order listed. Every minute fry a different one of: bacon, chopped onion, thinly sliced mushrooms, sliced carrots. Add salt, peper and the bay leaf.
Finally pour the rest of the wine and simmer for about 2 minutes.
Then mix with the pork rolls and let them cook on low heat for about 40 minutes.
Suggestion:
Best served with pasta or rice.
Bon appetite!!