Pork rolls with tomato sauce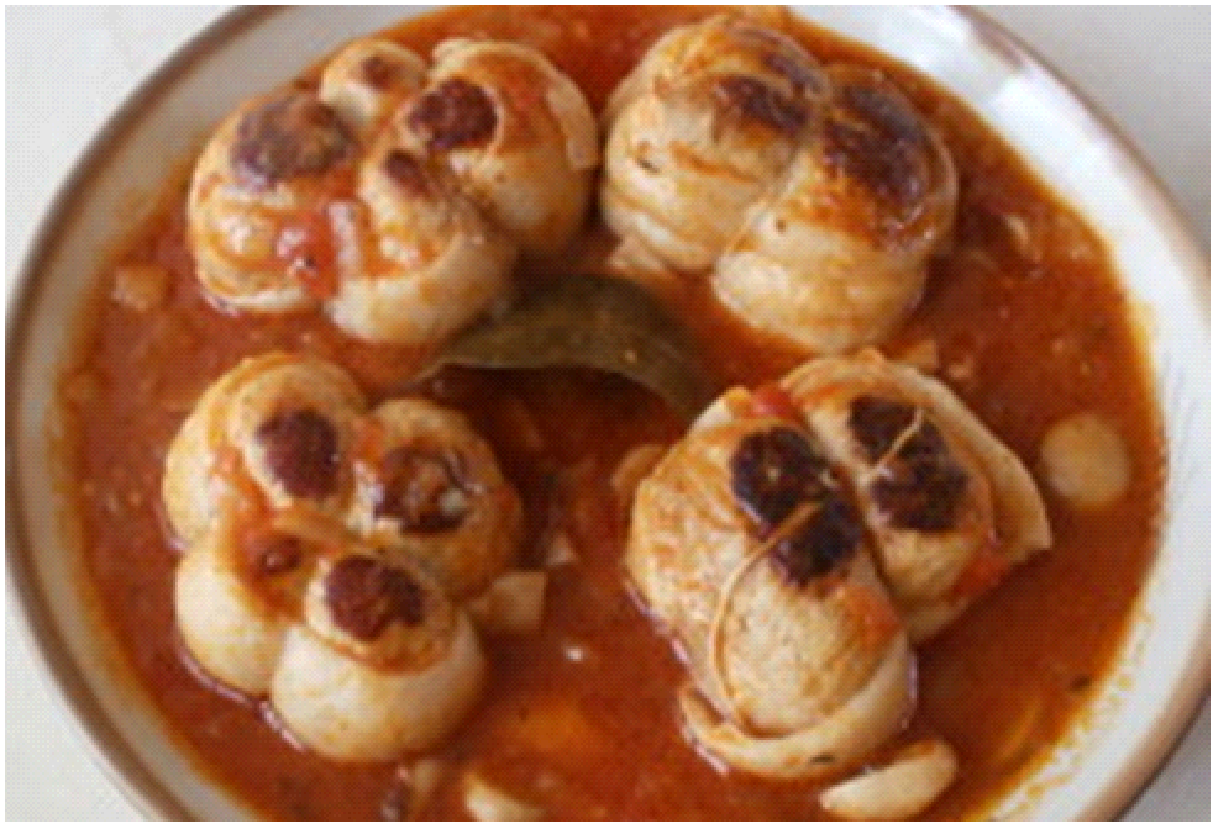 Ingredients:
4 pork rolls from "Epirus pork - Vergos", 400 g concentrated tomato juice, 1 grated fresh tomato (optional), 1 big onion, 20 ml white wine (or 2 tablespoons), 5 coriander seeds or thyme (optional), salt, peper, 2 tablespoons of flour, half a glass of water.
Directions:
Add the pork rolls in a pan (they already have salt and spices, so you don't have to add anything else) and fry all their sides until they get a nice color. Place the pork roll in a pot, add the chopped onion and sauté them.
When the onion gets a nice color, sprinkle with flour and mix well.
Add the wine and after a minute the concentrated tomato juice and the grated tomato.
Add the water and a bit of salt, peper and the herbs.
Cover them and simmer for about 45 minutes on low heat or 20 minutes in a pressure cooker.
Suggestion:
Best served with pasta or rice.
Bon appetite!!