Baked pork rolls with potatoes.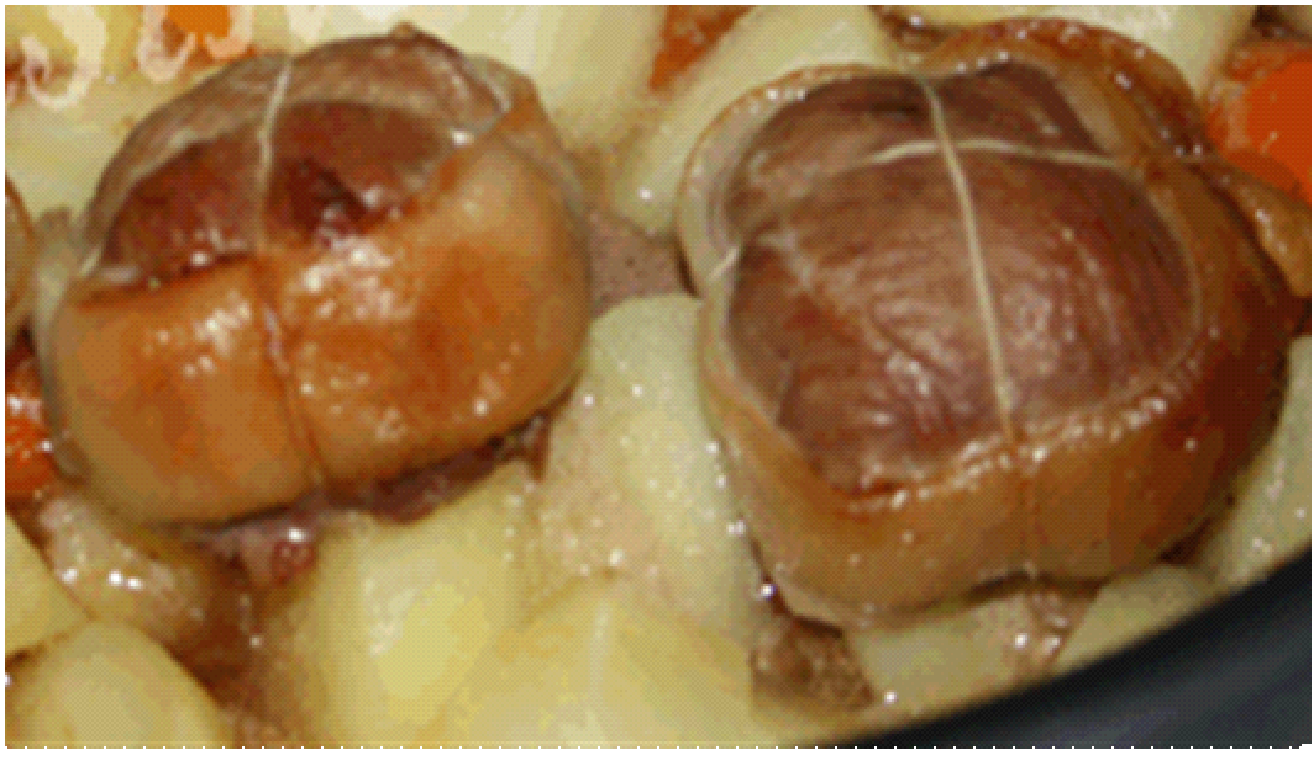 Ingredients:
6 pork rolls from "Epirus pork - Vergos", 3 big potatoes, 1 onion, 4 big carrots, 1 bouillon cube, water, salt, pepper, olive oil, 1 glass of warm water.
Directions:
Preheat the oven to 200°.
Cut the onion into slices and place it in the bottom of the pan.
Wash and peel both the potatoes and the carrots. Cut them into small pieces, season them with salt and pepper and put them on top of the onions.
Dilute the cube in hot water and pour it over the vegetables.
Place the pork rolls on top of the potatoes and pour olive oil all over them. They already have salt and spices, so you don't have to add anything else.
Bake for one hour.
Bon appetite!!