GIOUVARLAKIA "Epirus Pork - Vergos"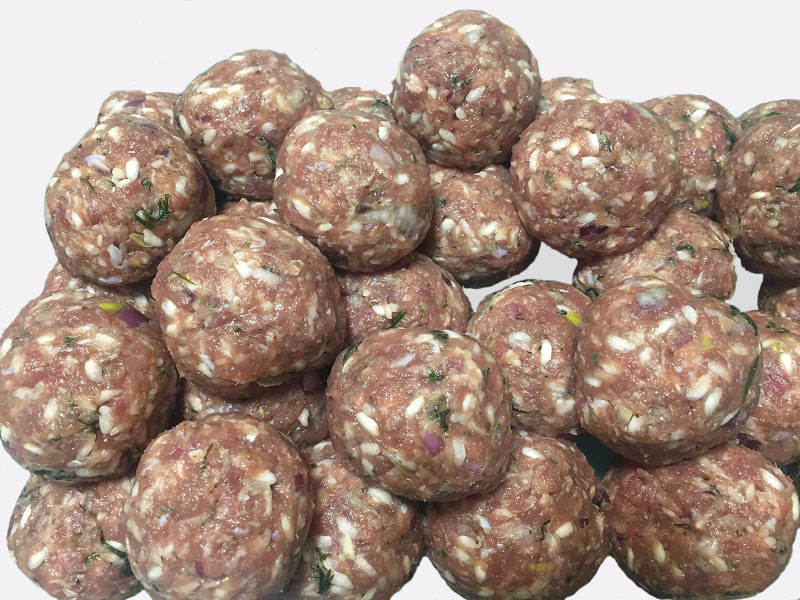 Ingredients:
Minced (fresh) pork and beef 50/50, rice, eggs, chives, dill, salt, spices, wheat flour, wheat fiber. May contain traces of soy. Contains wheat gluten.
Instructions:
For the giouvarlakia:
Pour 1 liter of water into a saucepan and let it boil. Add 1 tbsp. salt, 4 tbsp. oil, 2-3 tbsp. rice (carolina or glaze) and then add 500 gr. giouvarlakia "Epirus pork - VERGOS" in the boiling water. Cover the pot and let it simmer for 20-25 minutes. The water should be enough to cover the giouvarlakia. Remove from the heat and let the boiling stop for 1-2 minutes.
For the eggnog:

Put one or two eggs in a bowl and beat with a whisk or in the mixer. Add the juice of 1 lemon and 1 tbsp. flour and beat well. Slowly add spoons of the hot soup broth to the bowl and stir quickly. Pour the eggnog into the soup and stir. Sprinkle with parsley and serve the giouvarlakia hot.